Are you really want to shine your career in Software Industry but don't know any basic knowledge in Coding?

No problem! You got the solution Now.
I was just like you when I graduated and frustrated after failing number of interviews to enter Software Industry.
But I found the secret !
I was able to get my dream job easily and found a easy way to become a software developer even if you don't have any prior coding experience.
And I helped hundreds of students to get the same results.

I found the New Learning Management System called " Just in Time SQL Developer"

Here is the easy and effective way to learn and explore yourself as a software developer in just one month.
Yes, I am not joking. This is the personal coaching program created for absolute beginners who wanted to master their Oracle SQL Skills and crack their interviews effortlessly.


Why SQL?

Mastering SQL will get you a better job in the Software industry even if you don't have knowledge in programming. It is a most demanded skill nowadays in any technology.
Our students earn around $85k per year as a SQL developer in US despite they don't have any prior experience in software industry.

After this course, you will feel more confident to clear Oracle SQL Certification as you will be trained for the examination, "Oracle Database 12c SQL Certified Associate 1Z0-071" and "interview" perspective.
This entire course structured professionally to learn SQL from Scratch. All the concepts are detailed with required examples.
If you are already working in SQL domain, then this course will help you to grasp important concepts on how to write SQL codes effortlessly and will help you to think analytically to solve any issues arises in your company.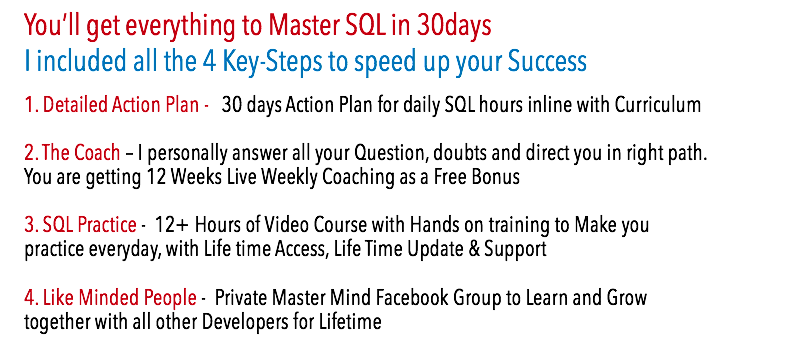 Just watch the course in your convenient time and practice examples provided here, you are ready to get your dream job.
To make your life easier, all the coding scripts given separately to download and practice. However, I suggest you to write/type by your own to keep imprinted in your mind.
Every Section in this course has Quizzes to make your studies effectively in a fun way.
At the end of the course, you will be getting your "Course Completion Certificate".

All your queries and doubts will be answered within 24 Hrs in the discussion forum under every lesson.

And it gets even better......
You will be getting Special Bonuses by joining this course today,
1. 12 Weekly Live Coaching Calls to clarify all your doubts
2. Life Time Access to the Course
3. Life Time Support and
4. Life Time Updates
5. Private Facebook Mastermind Group
6. Course Completion Certificate


This is what you will get once you enrol the course today!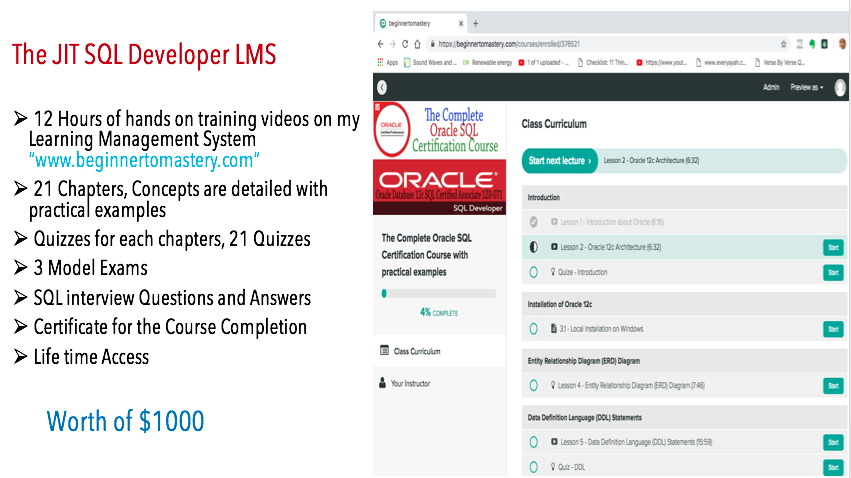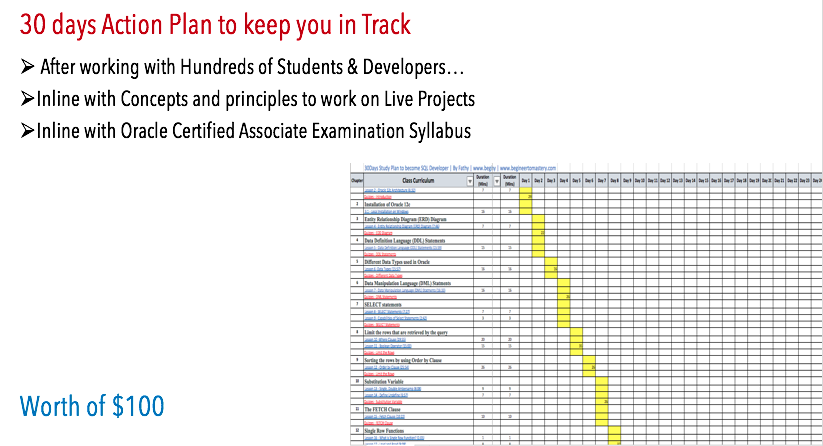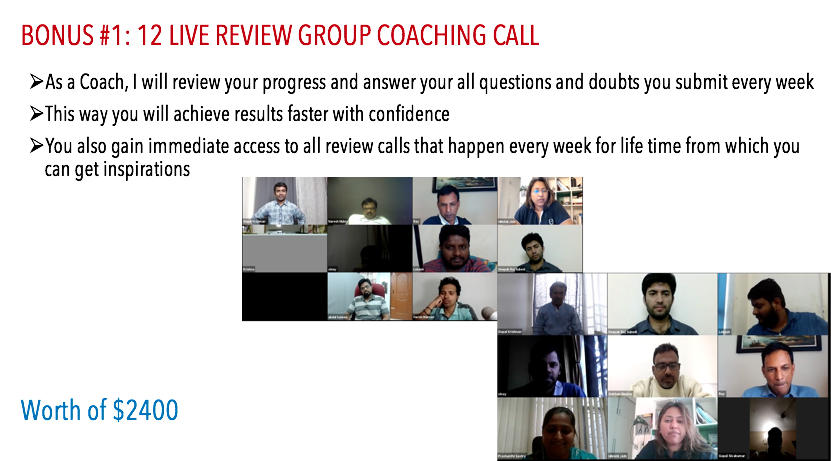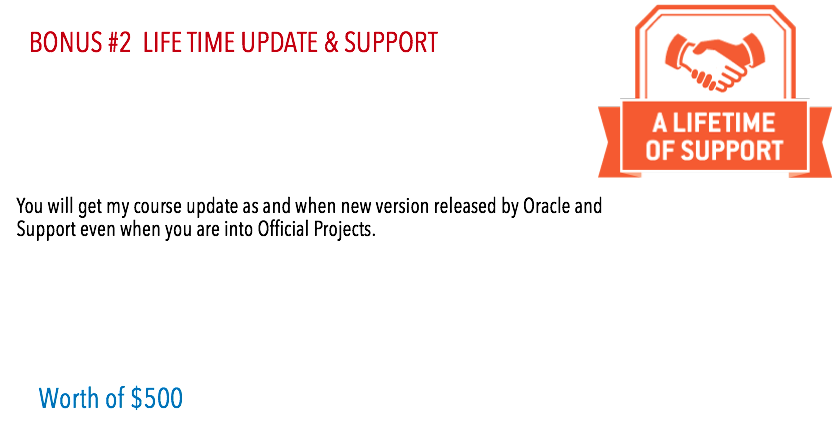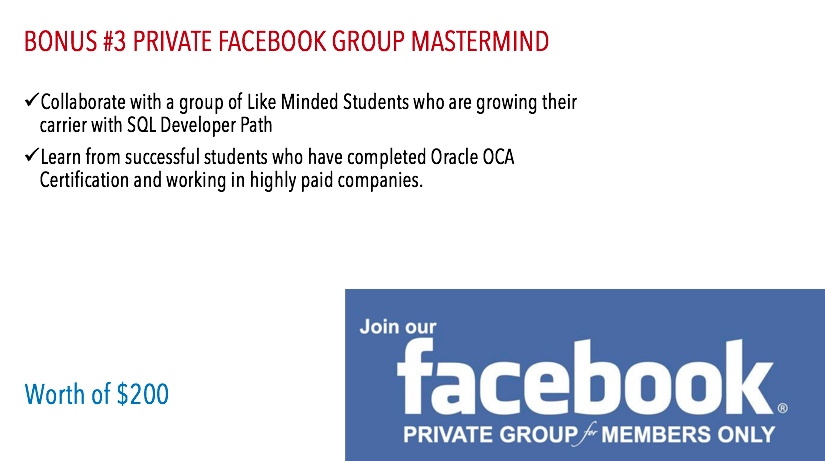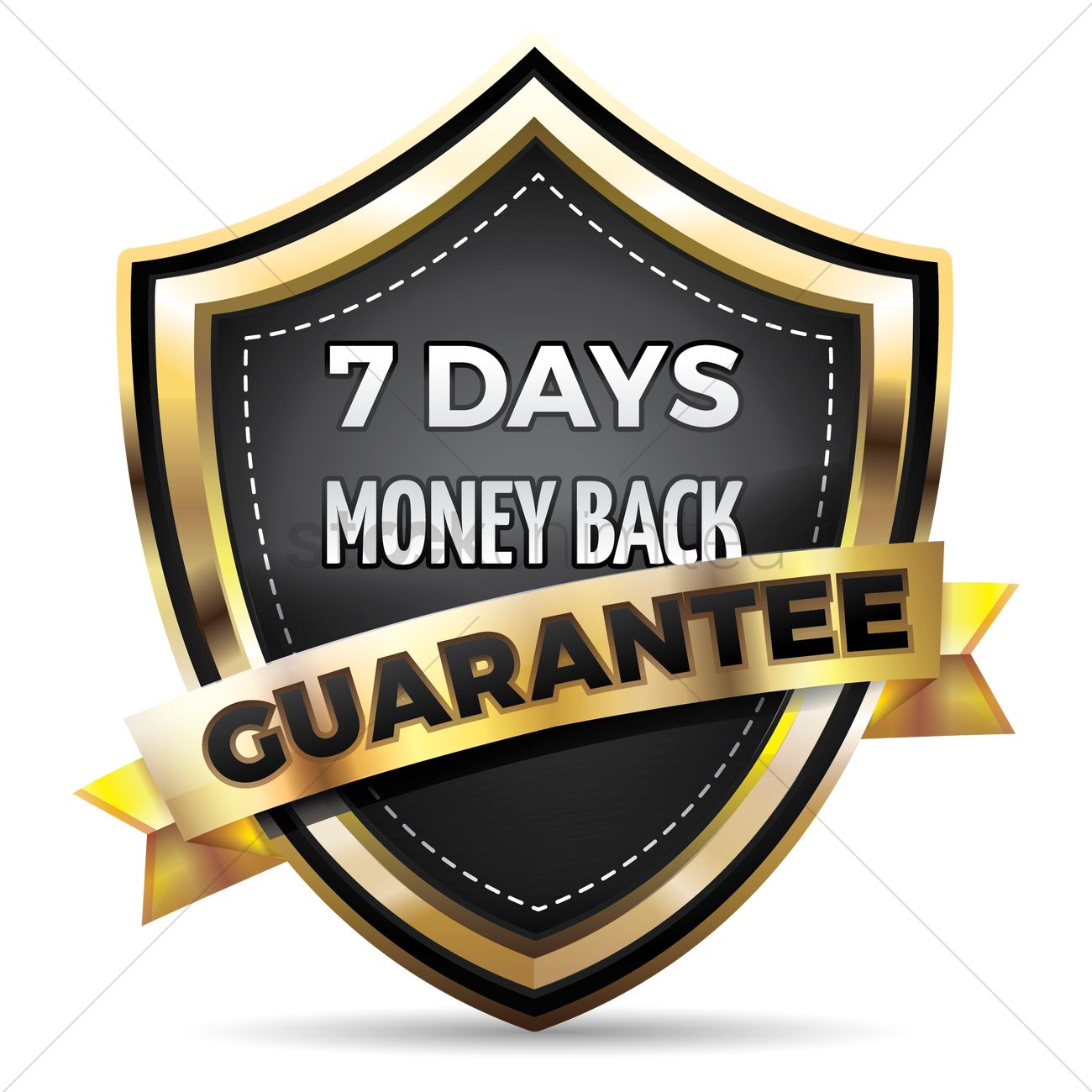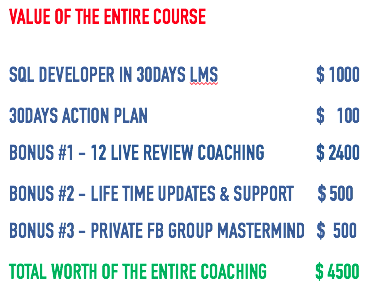 WHAT MY OTHER STUDENTS SAY ABOUT MY COACHING?